I've tried to get pictures of the berries during the late fall or winter,
and have never been able to get one with the right focus.
After a light snowfall the other day, I decided to try again.
Sometimes it's just... the simple things.
If you have a "simple things" photo to share from your week,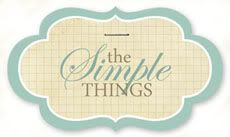 UPDATE: I'm linking up over at LifeWithMy3Boybarians
for Sweet Shot Tuesday too!